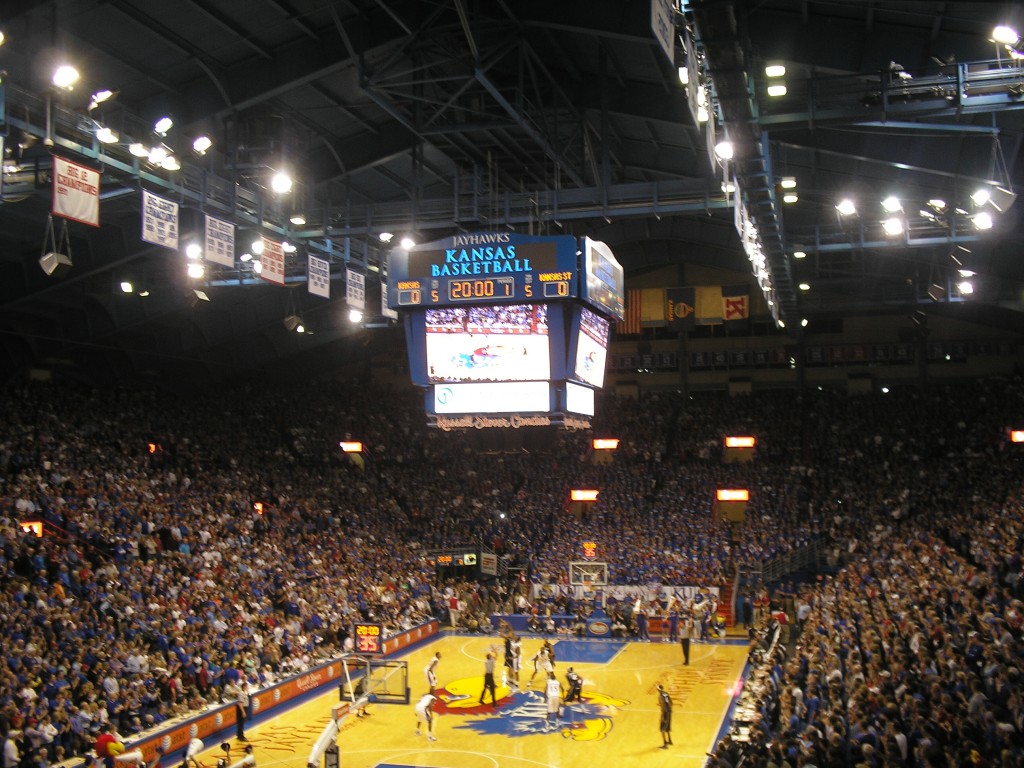 Broken down into 700,000 bricks, 1,625 tons of stone, 52,000 haydite blocks, 4,500 gallons of paint and 245,000 board feet of lumber for the roof, it is hard for a basketball arena to sound romantic.
Those are the materials that were used to build Allen Fieldhouse, on the campus of the University of Kansas in Lawrence, in the 1950's.
But today, as we celebrate the 60th anniversary of college basketball's ultimate shrine, we realize it takes emotion, passion, tradition, history, great teams, great coaches and a special location to fill a building with the love associated with Allen Fieldhouse.
The official dedication of "The Phog" came on March 1, 1955 when KU played Kansas State. The Jayhawks will officially celebrate the building's 60th anniversary today at 5 p.m. (Eastern) when Texas visits KU with another exciting Big 12 regular season title chase coming to conclusion.
Coast Forrest C. "Phog" Allen, the father of basketball coaching, battled long and hard for a field house worthy of the Kansas program. And fortunately for Kansas fans – and everyone who loves the sport of basketball – the caretakers of KU basketball have maintained the building, improved the building, renovated the building and modernized the building with a touch that maintains the history and the tradition.
That is so important. That is what makes it a cathedral.
I saw my first game in Allen Fieldhouse when I was in high school. I gave no thought to the building being around 20 years old on that date (I'm not sure of the date but I know Colorado was the Big Eight opponent). I gave no thought to what would happen over the next 40 years or so. Now The Phog remains the best spot and the best environment I've ever seen or experienced in a long career of sports journalism.
It was love at first sight. It will be that way until the day I die.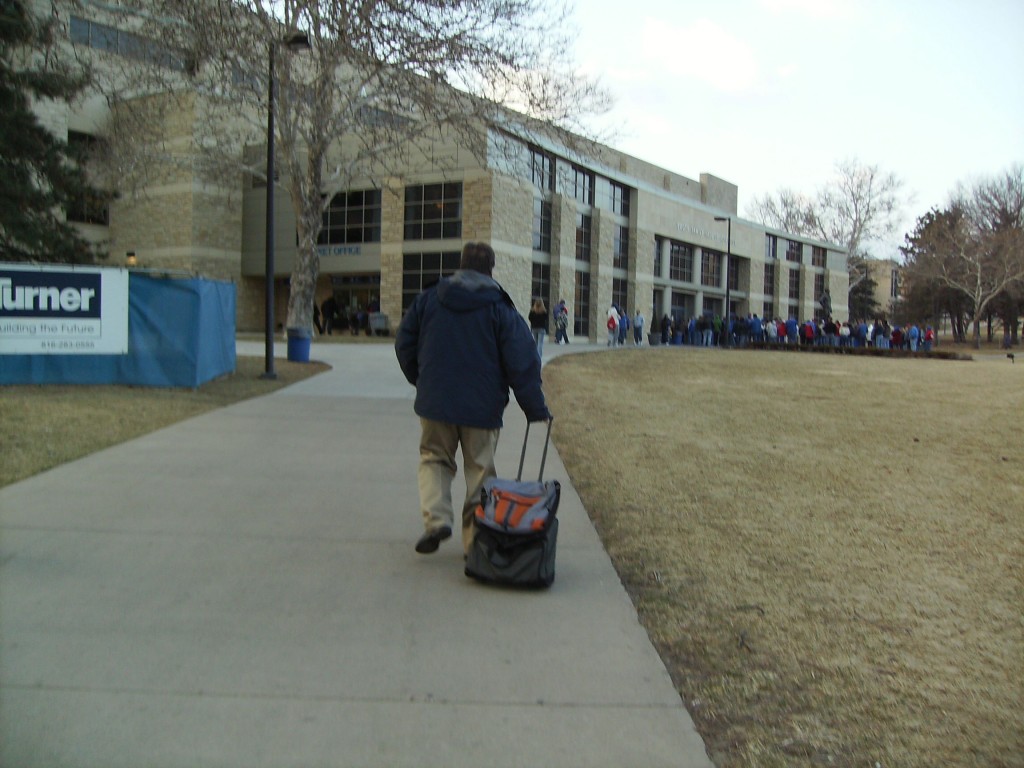 Here's my story from October when coaches Ted Owens, Larry Brown, Roy Williams and Bill Self gathered to kickoff the 60th anniversary season. That was a special night for Kansas fans, who enjoyed terrific speeches and videos.
Happy 60th Allen Fieldhouse! Long live The Phog.