The New England Basketball Hall of Fame announced Tuesday it will take the lead role in nominating former UConn coach Donald "Dee" Rowe for 2017 induction into the Naismith Basketball Hall of Fame in the category of contributor.
Rowe became a New England legend at Worcester Academy before turning around the UConn program when he arrived in 1969. Since that time he has been the "official greeter" and ambassador of the UConn program, serving in several roles with the athletic department since retiring as coach.
Rowe is also well known in national basketball circles and is connected to basketball coaches all over the world.
The press release from the NEBHOF said the nomination effort will include "the unqualified support of Boston Celtics legend Bob Cousy."
Rowe will also be the subject of an upcoming book on Rowe by Providence Journal sports columnist and author Bill Reynolds. Reynolds was a star on Rowe's 1964 Worcester Academy New England Prep School championship team. That book will focus on Rowe's remarkable mentoring skills through basketball.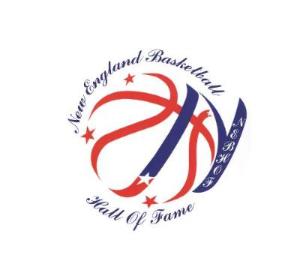 NEBHOF executive committee member, Jim Nelson, who starred on Cousy's first Boston team, conferred with his former coach as part of the NEBHOF planning process.
"Bob is fully behind our efforts to see that a great man be accorded well deserved induction into the Naismith Hall of Fame for his remarkable contributions to our game," Nelson said.
The official nomination statement by the NEBHOF executive committee reads this way:
The New England Basketball Hall of Fame is honored to nominate Donald "Dee" Rowe for 2017 induction into the Naismith Basketball Hall of Fame.  Dee has achieved great success as a coach at Worcester Academy, where he led the Hilltoppers to nine New England prep school championships, and at UConn, where he turned the Husky program around and led the team to a 1976 Sweet 16 appearance.  With great distinction, Dee served as assistant coach for the 1980 United States Men's Olympic basketball team.  While at Worcester Academy, Dee brought prep school all-star teams to Europe at the height of the Vietnam conflict, forging relationships that created goodwill among countries.  He pioneered the creation of basketball camps, and he has inspired thousands with his many eloquent speeches on basketball and life.  Most importantly, we believe that Dee Rowe is in a class by himself in mentoring people young and old; using our game as a means to make a vital contribution to society.
We are grateful to Bob Cousy for his support of this nomination, and excited about Bill Reynolds' book, which will surely capture the fact that Dee Rowe belongs in the Naismith Basketball Hall of Fame with other greats.
The New England Basketball Hall of Fame will gather letters of support from a variety of sources, including individuals Dee has mentored, as well as current Naismith Hall of Famers.  The letters will be presented to the Naismith Basketball Hall of Fame in December as part of the official nomination package.
"It would be hard to capture the admiration and gratitude that the New England Basketball Hall of Fame holds for Dee Rowe for what he has meant to our game, and to the thousands whose lives he has touched," said Rod Steier, chair of executive committee.
Calhoun to be honored too
Former UConn coach Jim Calhoun will be honored at the NEBHOF reunion Aug. 5-6 at Springfield College. Calhoun will be the first recipient of the hall's Genius Award.
"The New England Basketball Hall of Fame feels that no basketball coach in college history has been better than Jim Calhoun at walking into a gymnasium, looking at an "under the radar" recruit, recruiting that young man, and then coaching that young man up to greatness," a recent NEBHOF newsletter said.  "Look at Jim's great UConn teams; you will not see a lot of McDonald's All-Americans.  You will, however, see many "under the radar" recruits whose vast potential was seen by Coach Calhoun."
UConn, Syracuse to play at MSG
It's that time of year when scheduling news starts to trickle in. It has been known for months that the Huskies would renew their rivalry with Syracuse. The Hartford Courant reported Tuesday that the first game will be Dec. 5 at Madison Square Garden in New York.
And it is possible that could become an annual event. . . . UConn's Rodney Purvis and Amida Brimah are testing the NBA draft waters and have until May 25 to declare they have withdrawn – if they want to return to UConn. Neither UConn player was invited to participate in the NBA draft combine. Daniel Hamilton, who has committed to the draft with intentions to hire an agent, was one of 64 players invited to the combine.