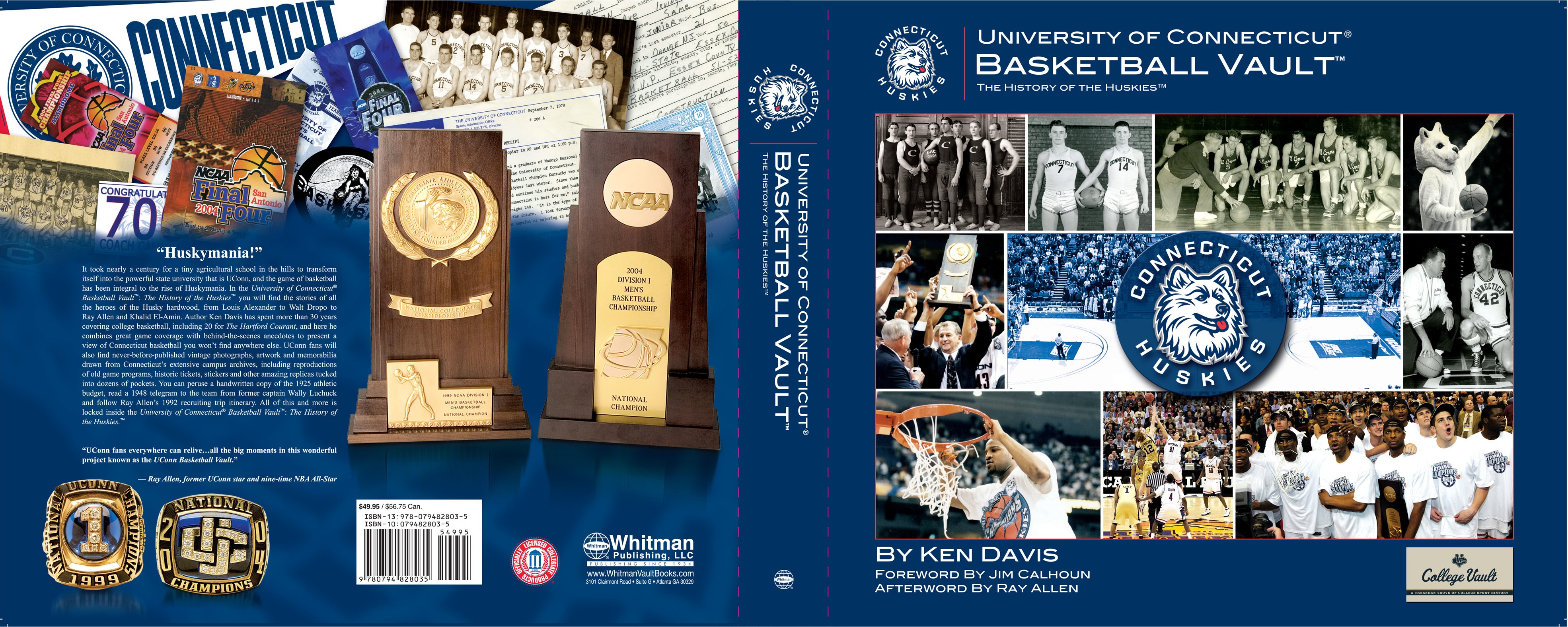 "Huskymania!"
It took nearly a century for a tiny agricultural school in the hills to transform into the powerful state university that is UConn, and the game of basketball has been integral to the rise of Huskymania. In the University of Connecticut Basketball Vault: The History of the Huskies you will find the stories of all the heroes of the Husky hardwood, from Louis Alexander to Walt Dropo to Ray Allen and Khalid El-Amin. Author Ken Davis has spent more than 30 years covering college basketball, including 20 for The Hartford Courant, and here he combines great game coverage with behind-the-scenes anecdotes to present a view of Connecticut basketball you won't find anywhere else. UConn fans will also find never-before-published vintage photographs, artwork and memorabilia drawn from Connecticut's extensive campus archives, including reproductions of old game programs, historic tickets, stickers and other amazing replicas tucked into dozens of pockets. You can peruse a handwritten copy of the 1925 athletic budget, read a 1948 telegram to the team from former captain Wally Luchuck and follow Ray Allen's 1992 recruiting trip itinerary. All of this and more is locked inside the University of Connecticut Basketball Vault: The History of the Huskies.
"This scrapbook of pictures and memorabilia, along with the story written by Ken Davis, brings back a lot of terrific memories" – Ray Allen, former UConn star and nine-time NBA All-Star
"All the games through all the seasons, and especially the championship seasons, are elements in a great story about a university and its basketball program." – Jim Calhoun, UConn's Hall of Fame head coach
Hardcover: 12″x10″ 144 pages, $49.95/$56.75 Can.
Whitman Publishing, LLC, Atlanta, GA
College Vault
The UConn Vault Book is still available through the Whitman Publishing web site. Click here.