Ken Davis is an award-winning sports writer and author of three books on college basketball. His most recent book, 100 Things Kansas Fans Should Know & Do Before They Die, was published by Triumph Books in November 2013. Davis was inducted into the New England Basketball Hall of Fame in June 2013.
After 25 years in the newspaper industry, Davis has been a freelance writer and national college basketball writer for NBCSports.com, Athlon Sports, Scout.com, FoxSports.com and, most recently, FanRagSports.com. From 2011-2013, Davis was publisher, editor and lead writer for UConnPlaybook.com, part of the Scout.com network.
At FanRagSports, Ken also provided coverage of Major League Baseball.
In addition to operating his own freelance business, Ken Davis Media, he has his own blog. Read his most recent entries here at kendavisfiles.com.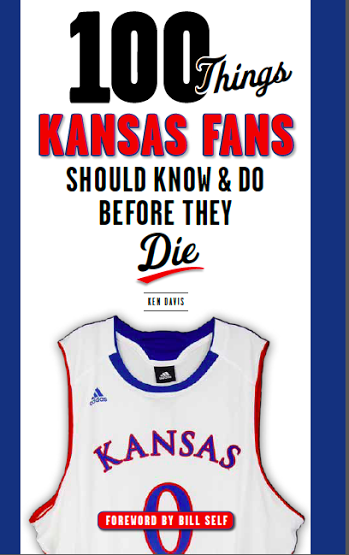 His University of Connecticut Basketball Vault, tells the story of the Huskies from the humble beginnings in 1901 through the 2009-2010 season, from Louis Alexander to Kemba Walker. Included in this interactive scrapbook are never-before-published photographs, artwork and replica memorabilia drawn from UConn's campus archives and other sources. The University of Kansas Basketball Vault was published in December 2008 and covers the history of the Jayhawks, from James Naismith all the way through the 2007-08 season when Mario Chalmers led KU to the NCAA championship with a sensational come-from-behind victory over Memphis.
For more information on Ken's latest book, please head to https://www.facebook.com/100ThingsKansas.
Ken is a 1980 graduate of the University of Kansas William Allen White School of Journalism. While in school he was a staff writer for The University Daily Kansan and was the KU Sports Correspondent for The Kansas City Star for three years.
He has covered UConn basketball since 1985, when he began a 20-year stint as staff writer at The Hartford Courant. Prior to that he was a sportswriter at newspapers in Kansas City, Kan., Kansas City, Mo., St. Joseph, Mo., Binghamton, N.Y., and Baltimore, Md. Davis has covered college basketball at Kansas, Syracuse, Maryland and Connecticut – four of the most prominent programs in the nation.
At The Courant, Ken spent 12 years as the UConn men's basketball beat writer and then eight years as the national college writer. In addition, he covered Red Sox and Yankees baseball, NFL, NBA, the NBA draft, and the U.S. Open and Volvo tennis tournaments.
Davis has covered two World Series, MLB divisional playoffs, four BCS championship games, and the 1984 Summer Olympics in Los Angeles. After leaving The Courant in 2005, became the national college basketball columnist at NBCSports.com and AthlonSports.com. In addition, Davis has been a contributor to SI.com, AOL Fanhouse, USA Today, Blue Ribbon Yearbook, Basketball Times, Yahoo! Sports, The Associated Press, SportsXchange, Sports Business Journal, ESPN The Magazine, The Sporting News, SportingNews.com, Sports Illustrated, Time-Out, IMG programs, AARP Bulletin and numerous newspapers across the nation.
Davis is a 12-time winner in the U.S. Basketball Writers Association writing contest and his work has been honored six times in the Associated Press Sports Editors writing contest. He has covered or attended every NCAA men's Final Four since 1985. Davis lives in Coventry, Conn., with his wife, Nancy, who operates her own private practice as a music therapist. They have two sons, both University of Kansas graduates. Pat is an account executive for Staples in Worcester, Mass. Joe is an online marketing coordinator and social media coordinator in the greater Kansas City area. Ken and Nancy became grandparents on Sept. 12, 2013 with the birth of Ethan Michael Davis in Worcester.
Ken is always looking for new challenges. He can be reached by e-mail at kendavis55@aol.com and by phone at 860-888-6075.